Sports Physicals
We are only providing sports physicals for those 21 years and younger. NOTE- we are not providing any other form of physicals.
Sports physicals are no longer provided on a walk in basis and must be scheduled via this website.
The cost of sports physicals will be $30. Please bring a physical form for our provider to complete if possible.
Click on the "Sports Physical Appointments" box below to schedule:
Sports Physical Appointments
---
Travel COVID Tests
Newark Urgent Care has resumed providing travel tests on a walk in basis. NOTE – the travel tests cost $25 and will be an antigen type test. A COVID PCR test is available for $35. It is the patients responsibility to determine that an antigen or PCR test will fulfill your destinations testing needs.
---
Rapid COVID Tests
WE ARE ABLE TO PROVIDE RAPID COVID TESTING IF NECESSARY. RAPID TESTING AVAILABLE FOR OUR MEDICAL PROVIDERS TO ORDER 24/7
NEWARK URGENT CARE IS NOW A COVID "TEST TO TREAT" SITE:
Newark Urgent Care is proud to be the first facility in Delaware to participate in the federal "Test-to-Treat" initiative. Our "one stop shop" ability to NOW DISPENSE a complete regimen of COVID treatment for those patients who are eligible for treatment is significant and we can provide this service 24/7.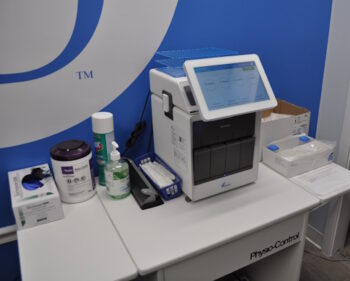 PCR TESTING NOW AVAILABLE
NEWARK URGENT CARE ANNOUNCES THAT WE HAVE A LAB TESTING MACHINE ONSITE THAT CAN TEST FOR COVID. THIS IS A PCR QUALITY TEST AND TAKES 25 MINUTES TO PROCESS.
OUR MEDICAL PROVIDERS WILL DETERMINE WHEN THIS TEST SHOULD BE USED TO DIAGNOSE YOUR CONDITION.
---
Post-COVID Work Clearances
We can provide a evaluation by one of our medical providers and repeat COVID testing (if needed) should your employer require a medical clearance prior to returning to work. If cleared you will be provided paperwork indicating you are no longer infectious. These evaluations are available anytime on a walk in basis and no appointment is necessary. Your health insurance will be billed for the visit or you will be responsible for the cost of the visit, $140.
---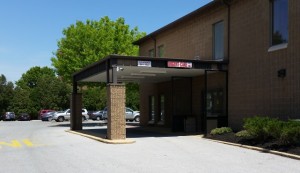 This page includes news, community information and other medical-related items of interest to residents of the Newark, Delaware area.
This seasons allergy season is predicted to be longer and worse than normal, stop in and see us if you need relief!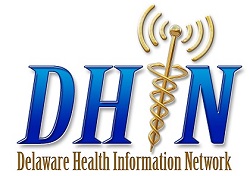 Your Information, At Your Fingertips
Newark Urgent Care and Delaware Health Information Network are pleased to offer a free Personal Health Record for patients. Through Health Check Connect, you can see much of the same information your doctors and other healthcare providers access, including lab results and summaries from office visits. This secure and interactive tool also syncs with fitness trackers and offers a customizable dashboard for your at-a-glance health profile.


Curious? Check out this short demo.
To sign up for this free service, visit mydhinphr.com.
---
**** OCTOBER 1, 2021 – Flu shots available to those 4 years and up, $25 (only $20 if receiving other medical services)  PROTECT YOURSELF AND OTHERS – GET A FLU SHOT!****
**** OCTOBER 2021 – Rapid Flu Tests are available – Not sure? Get tested!!
Think you may have the flu? We can test if you do.
PPD Testing now available – only $25
We are proud to be a supporter of the University by offering training opportunities to students interested in a health care position. Interested? Talk to your academic advisor.
X-Rays Available 24/7
X-Rays are available for our patients 24 hours a day, 7 days a week.
---
Sports/School Physicals
We provide sports physicals for those 21 years and younger for $30. PHYSICALS MUST NOW BE SCEDULED FROM THE MAIN PAGE OF THIS WEBSITE
---