Q. What is an urgent care center?
A. An urgent care center is used for episodic care for patients with sudden medical conditions that require treatment usually within 24 hours. When experiencing a non-life threatening situation (but could lead to a
potentially harmful outcome if not treated when immediate attention is required), a patient can receive treatment at NUC rather than seeking treatment at an emergency room. Patients should inform their Primary Care physician of such visit and consult him or her for follow up care. If the patient is in a life-threatening situation, please call 911 right away.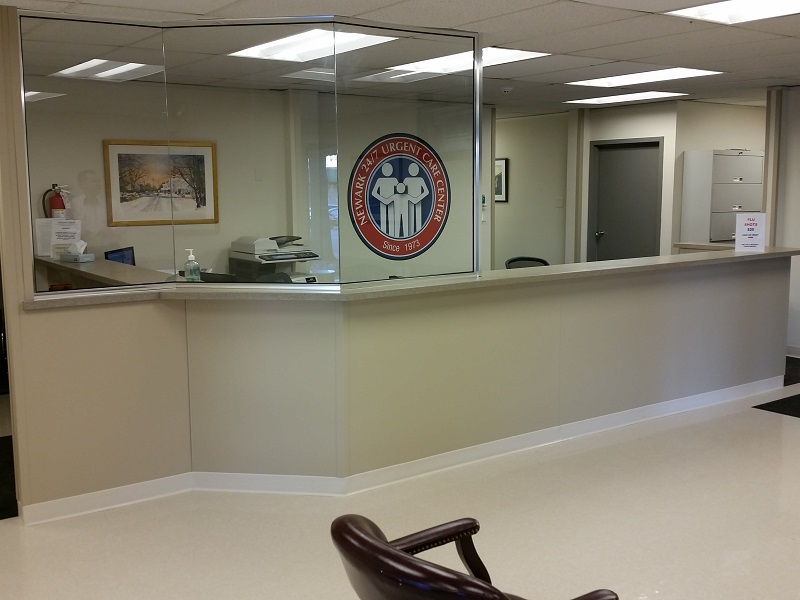 Q. What do I need to bring with me?
A. Please bring a photo ID and your insurance card with you.
Q. Is x-ray available?
A. Yes. We have x-ray facilities on site with x-ray technicians on staff available 24/7.
Q. Can I get an x-ray without being seen first by a physician?
A. Yes. We will accept an order from your doctor for general x-rays and the billing will be done by Papastavros Imaging.
Q. Must I make an appointment?
A. No appointment is ever needed.
Q. How soon will I be seen?
A. Unlike hospital emergency rooms, patients are seen in a very short time; often immediately, depending upon the seriousness of the complaint.
Q. Do you refer patients to specialists?
A. Yes. We handle initial treatment for your medical need and if necessary, we have a listing of appropriate specialists for your follow-up.
Q. What forms of payment do you accept?
A. We accept:
Visa
MasterCard
Discover
Check
Cash
Q. Will my health insurance pay for my visit?
A. Since there are many medical plans available through numerous insurance companies, we can not know what your particular Plan will pay. It will depend upon your coverage, co-pay, and deductible. Please check with your own insurance company if you are unsure.
Q. What about my co-pay, must I pay it at the time of my visit?
A. We ask that you pay your co-pay at the time of service. The amount is usually located on the front of your insurance card as specialist or urgent care.
Q. How can I get a copy of my medical records?
A. Records can be sent to you or your family doctor upon request and proper identification. There may be a charge for this service. Please call 302 738-4300 for further information.
If you are experiencing severe, possibly life-threatening symptoms, you should call 911 or go to your nearest hospital emergency room.