24 Hour Urgent Care - Newark, Delaware
 WE ARE ABLE TO PROVIDE RAPID COVID TESTING IF NECESSARY.   RAPID TESTING AVAILABLE  FOR OUR MEDICAL PROVIDERS TO ORDER 24/7
NEWARK URGENT CARE IS NOW A COVID "TEST TO TREAT" SITE:
Newark Urgent Care is proud to be the first facility in Delaware to participate in the federal "Test-to-Treat" initiative.  Our "one stop shop" ability to NOW DISPENSE a complete regimen of COVID treatment for those patients who are eligible for treatment is significant and we can provide this service 24/7.
MONKEY POX VACCINE AVAILABLE – As of August 29 we can offer the monkeypox vaccine to eligible patients who meet criteria. Vaccinations are given by appointment only and are provided at no charge. Please schedule your appointment on this webpage. See Eligibility Requirements
SPORTS PHYSICALS
As of August 1, 2022 we are only providing sports physicals for those 21 years and younger.  NOTE- we are not providing any other form of physicals.
Sports physicals are no longer provided on a walk in basis and must be scheduled via this website.
The cost of sports physicals will remain at $25.  Please bring a physical form for our provider to complete if possible.
TRAVEL COVID TESTING – We can once again provide testing that satisfies most international travel requirements.  We offer two different types of tests (1) Molecular, this is a NAAT test or (2) Antigen.  IT IS THE PATIENTS RESPONSIBILITY TO KNOW WHICH TEST IS REQUIRED FOR YOUR TRIP.  The cost for the travel COVID test is $25 payable at the time of service and is not billed to insurance. 

 
Click on the "Same day appointments reserve my spot" box to the right for any of the above testing services.
2. Post-COVID Work Clearances – We can provide a evaluation by one of our medical providers  and repeat COVID testing (if needed) should your employer require a medical clearance prior to returning to work.  If cleared you will be provided paperwork indicating you are no longer infectious.  These evaluations are available anytime on a walk in basis and no appointment is necessary.  Your health insurance will be billed for the visit or you will be responsible for the cost of the visit, $140.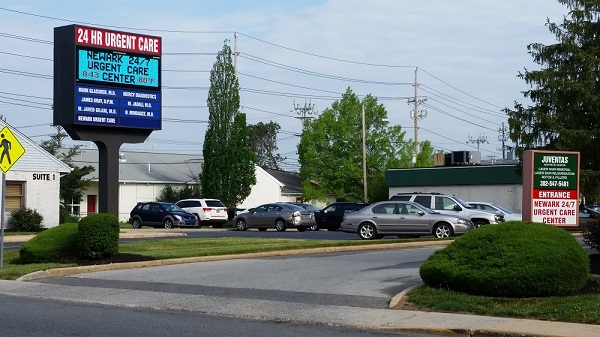 Newark Urgent Care (NUC) is open 24/7 – 365 days a year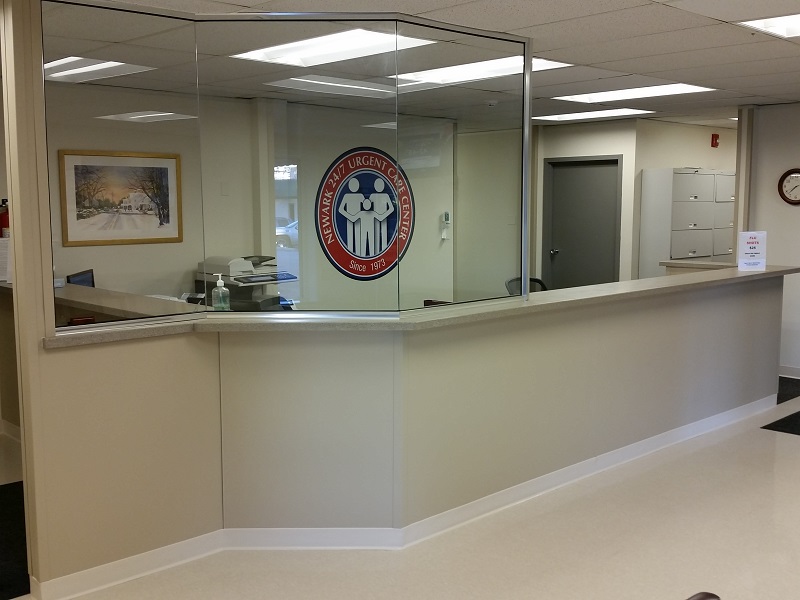 We offer immediate medical care for all your urgent injuries and illnesses. NUC is staffed by highly trained physicians, physician assistants, nurse practitioners, registered nurses, X-ray technicians and other ancillary personnel who have been serving the Greater Newark area and surrounding communities since 1973.
From Sniffles to Sutures, Quality Care in a Friendly Setting
Urgent Care on a walk-in basis
Quality medicine in a friendly, casual setting
Specialist or urgent care co-pays (no high emergency room co-pay)
Avoid long waits at Emergency Rooms when condition is urgent, but not life threatening
When your doctor is not available, "Our Doctor is Always In"  

Physician on site 24/7

On-site lab and X-ray services available 24/7
Sports and work injuries and illness
School and sports physicals
Urgent Care Services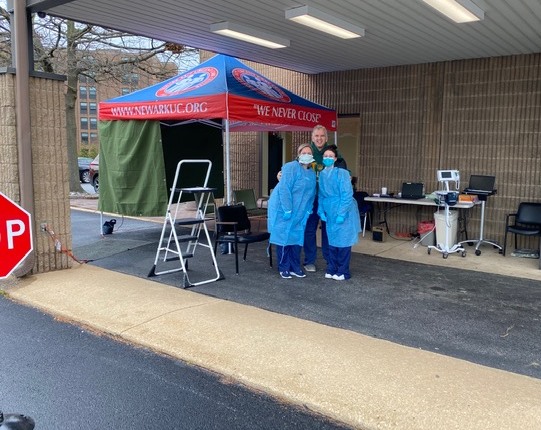 We have our own X-ray facility as well as splinting materials for fractures and surgical trays for lacerations and are able to offer treatment for a variety of medical conditions. Lab services are also available, some lab tests are sent out to Lab Corp for testing results.
Unlike emergency rooms in hospitals where the waiting time may be hours, you can be in and out in a remarkably short time at our Center.
Available for follow-up care on surgical cases, the Minor Surgery Center, located on the second floor of the building is open five days a week from 8:00 am to 5:00 pm. It is staffed by experienced Board Certified Surgeons and can be contacted at 302 737-4990.
NEC is associated with DELAWARE IMAGING.
We offer outpatient general X-ray procedures with an order from your doctor
from 10:00 am to 10:00 pm.
Online Payment
Make secure online payment by credit or debit card here. Please complete all fields, including your Account Number: