3/17 UPDATE – WE NOW HAVE A LIMITED SUPPLY OF CORONA VIRUS TEST KITS. IF IN OUR MEDICAL PROVIDER'S OPINION A TEST IS WARRANTED TESTING WILL BE DONE.

WE DO NOT HAVE SUFFICIENT TEST KITS TO MERELY SCREEN A PATIENT IF THEY DO NOT HAVE ALL THE SYMPTOMS RELATED TO THE VIRUS. WE CAN WRITE A SCRIPT FOR YOU TO BE TESTED AT A LOCAL LAB IF OUR PROVIDER THINKS NECESSARY.
Newark Urgent Care (NUC) is open 24/7 – 365 days a year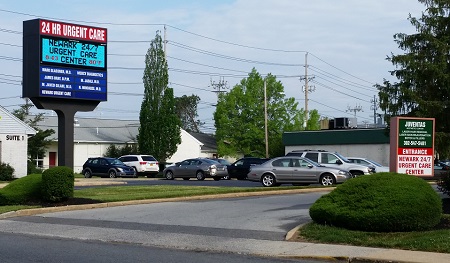 We offer immediate medical care for all your urgent injuries and illnesses. NUC is staffed by highly trained physicians, registered nurses, X-ray technicians and other ancillary personnel who have been serving the Greater Newark area and surrounding communities since 1973.
From Sniffles to Sutures, Quality Care in a Friendly Setting
Urgent Care on a walk-in basis
Quality medicine in a friendly, casual setting
Specialist or urgent care co-pays (no high emergency room co-pay)
Avoid long waits at Emergency Rooms when condition is urgent, but not life threatening
When your doctor is not available, "Our Doctor is Always In"  

Physician on site 24/7

All insurances accepted
On-site lab and X-ray services available 24/7
Sports and work injuries and illness
School and sports physicals
Urgent Care Services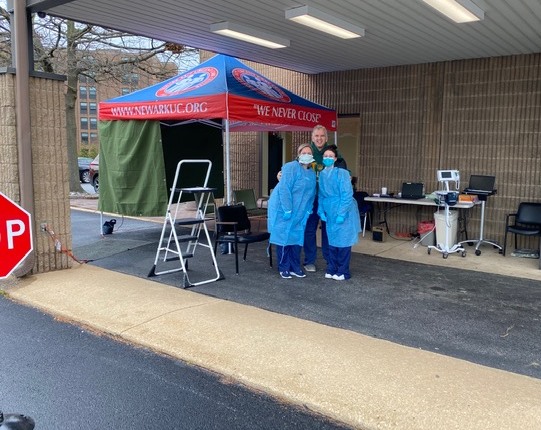 During the COVIS-19 crisis our outside triage area is here for you.
---
We have our own X-ray facility as well as splinting materials for fractures and surgical trays for lacerations and are able to offer treatment for a variety of medical conditions. Lab services are also available.
Unlike emergency rooms in hospitals where the waiting time may be hours, you can be in and out in a remarkably short time at our Center.
Available for follow-up care on surgical cases, the Minor Surgery Center, located on the second floor of the building is open five days a week from 8:00 am to 5:00 pm. It is staffed by experienced Board Certified Surgeons and can be contacted at 302 737-4990.
NEC is associated with PAPASTAVROS IMAGING.
We offer outpatient general X-ray procedures with an order from your doctor
from 10:00 am to 10:00 pm.