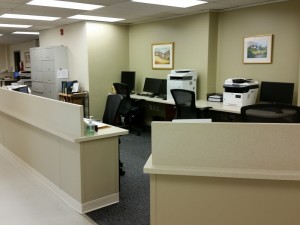 Newark 24/7 Urgent Care Center maintains contractual relationships with many commercial insurance carriers, including Highmark Delaware, Aetna, Coventry and United Healthcare as well as all Delaware Medicaid insurance products.
There are many different insurance plans available and it is the responsibility of the insurance holder to be familiar with the specific terms of your insurance plan.
NUC welcomes Medicare patients and will accept whatever Medicare approves for services rendered. Although they pay some of the physician charges, Medicare does not reimburse the facility for nursing care, supplies and medications. However, you will not be responsible for that portion of the visit.
Highmark Health Options, United Healthcare Community Plan of DE, Diamond State and Traditional Medicaid are all welcomed at NUC and medical care provided here is covered through your insurance.
Co-Pays are expected to be paid at the time of service (we normally collect the "Urgent Care" or "Specialist" co-pay listed on your insurance card).
Billing and Payments
Billing for Newark 24/7 Urgent Care Center and Newark Emergency Physicians is processed through Health Shield. If you have a problem with your statement from NUC or NEP you may contact them at 302 352-0517. If you cannot resolve the matter with them please contact our Administrator, Rob Lynn at 302-738-4300 or email
Online Payment
Make secure online payment by credit or debit card here. Please complete all fields, including your Account Number: